Quality, Perfection, Durability at your reach
safety and satisfaction is our priority​​
​
FREE Estimates!! call 719-355-0925 or 719-722-9818
Thanks for choosing Gonzalez stucco as your company with over 30 years of experience and no subcontracting we are able to give the best quality at low cost . Please take a minute to look our reviews up we are Colorado Springs Highest rated company.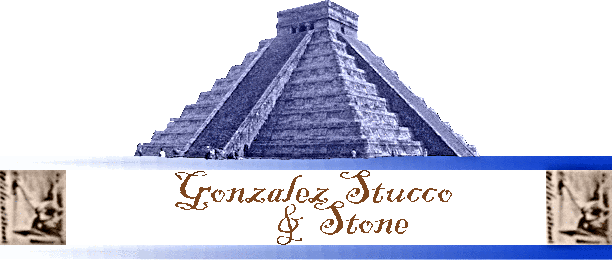 Masonry Services & options
​
​
30 years hands on experience onsite
Why Stucco?
1. Stucco is very high in durability, impact and abrasion resistant.
​ 2. Stucco is water proof but yet allows vapor to pass (Hard Coat System
only)
3. Stucco is more fire resistance than any other exterior siding.
4. Stucco reduces exterior noise making your home quieter.
5. Stucco looks very luxurious and attractive with a variety of techniques, style, details and colors.
​
Remember the finish product depends on the owner and color is very important also. If you live in a very dry place we recommend

regular stucco

removal of siding, 1/2in or 3/4in stucco is recommended with

fiber glass

mesh for flexibility. We make sure to use a quick coat which is a base that can handle stress very well when using Portland products, curing process is 6-10 days depending on the type of mix. Fiber Glass mesh is a must here in Colorado because stucco will crack. In addition, to prevent cracking, Stucco needs to be properly installed and cured.
Tips before stucco:


​
Install new or fix windows, doors and roofing before you get stucco.

Have all items removed from the walls.

​

Make sure all cracks or water leaks are repaired and sealed with ice and water seal or caulking.

Obtain permit before beginning.

Request a gutter inspection if you plan on doing fascia stucco.

​Install new concrete or decks prior to stucco or IT WILL CAUSE MAJOR STRESS and stucco will crack due to weight and pressure.

If installing a new roof make sure you tell them you are going to stucco your home so they can properly install flashing.
If on canopy weight will cause stucco to crack depending on weight added. (Portland mix is a red alert)

Check weather before finish coat min 3-5 days depending on product.
Recommended: Hard Coat system for all areas in which we we apply a 3 coat system that is very high in durability and provides the best insulation. Hard Coat is much higher quality than EIFS systems which can protect build up of moister and bubbles or loosen. also our 3 coat system is environmental friendly
Please feel free to
contact us for a FREE
estimate,
we are more
than happy to help​. We provide a 10 year Workmanship Warranty and have many references on the link above. Our workmanship is unbeatable we have 10+ years experience.
We are also owner quality controlled to provide the best quality.
​ ​
​​Rate us and give us a review at Google
and Yp.com to receive $100 off.
Stucco Services & options
Call or text me at 719-355-0925 or . Texting us is preferred or clicking on the Request free estimate link above or email to leave your information. We get back to you ASAP, especially if your project is in progress. Voicemail gets full of advertisers trying to advertise and promote our company.
Gonzalez stucco and sotone offering many services
Stone, stucco, concrete, plastering, masonry. lathe, EIFS, Hard coat synthetic, drywall. custom pop outs, stucco moldings, roof, siding, paint, fencing, stucco contractors, roofing, gutters, insurance claims


​​​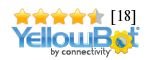 http://www.gonzalezstucco.com/index.html